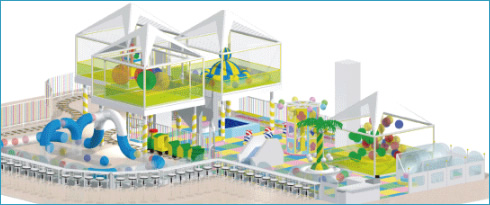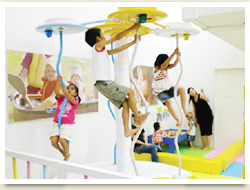 It is a combination of over 30 different attractions arranged to fit each customers individual needs, big or small.We are not a equipment company. Selling individual products.The YKPS is marketed and sold as a compleat playground package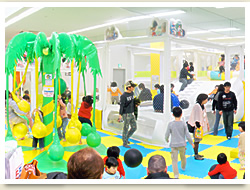 What sets the Yu Kids Playsystem apart from all other children's play areas and playgrounds?
Very simply put... Movement!
Every Yu Kids PlaySystem attraction has movement.That movement literally calls children to play!

NEW Colors! NEW Designs! MORE FUN!
Click on images to enlarge


This year's new addition to the Yu Kids Playsystem is a new line of play elements that can be converted in to new elements with the addition of a conversion kit. We are stating with the spinning palms series, but have many more in the works. Now it is easy to add a new, fresh look to your playground with out having to change out an entire unit!
We at BLD Oriental take great pride in producing products that are lots of fun. That process begins with what the products are made out of. We use only the highest quality materials. We employee skilled designers, engineers craftsmen and journeyman to make it all happen.